How to use TrueSource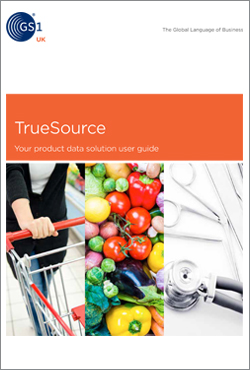 Your product data solution for retail, foodservice and healthcare
With TrueSource you enter product data once into an industry standard data pool. Then you can maintain and manage your data in one single service. And when you need to share your data with your customers, you publish it to them via the Global Data Synchronisation Network (GDSN) – in a consistent, industry standard format.
Here you'll find all the information you need to make full use of the service.
Read the TrueSource user guide

Each of your trading partners will require different product data, depending on their requirements. Please contact your trading partner directly for this information.
To start using TrueSource please login and access it from the Tools & Resources menu.
You need to subscribe to TrueSouce – please contact us for more information.
---
TrueSource is your product data solution for retail, foodservice and healthcare – find out more