Is traceability empowering the informed, protected consumer?
Thursday 4 February 2021 | 8:30am-9:15am
Today's consumers are demanding ever more information on items they purchase. Retailers and brands require richer, higher quality data from their supply chains. Retail, as an industry, is feeling increasing pressure from new legislation.
Throw in a global pandemic, post-Brexit tariffs and trade deals, and the first major review of the UK's food system in more than 75 years – the food system in the UK is at a tipping point.
So, what role does traceability play in empowering consumers to ensure they are fully informed about the items the purchase, and protected from consuming foods that might cause them harm?
GS1 UK has commission independent report on how traceability plays a role in empowering consumers, retailers and the supply chain at large. During this 45-minute panel, expert speakers, from IBM, Nestlé, Cranfield University and GS1 UK, will use this report as a backdrop to discuss:
Consumers: How consumer demands have changed retail over the past 20 years
Supply Chain: Why online shopping needs to be as, if not more, transparent than in-store shopping
Legislation: The impact of new regulations such as Natasha's Law
---
Speakers
Julian Burnett, VP global markets at IBM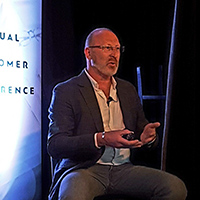 Julian is a versatile business & technology leader, Top 40 CIO/CTO specialising in digital transformation and growth of retail and consumer businesses.
He has executive experience in retail, distribution and logistics and telco markets with a successful track record of shaping and delivering high impact digital, technology and data driven transformation.
Robin Sundaram, responsible sourcing manager at Nestlé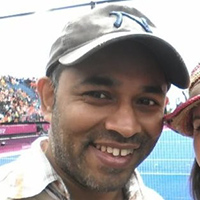 Robin joined Nestlé UK in 1995 to lead the Customer Service Development team, helping set up and drive Nestlé UK's supply chain collaboration programme with several key retailers. Since then he has fulfilled a number of commercial and supply chain roles within the organisation.

Robin moved to the Nestlé UK & Ireland Procurement team in 2011 where he leads the market-level implementation of Nestlé's global commitment to engage all suppliers in its Responsible Sourcing Guidelines and approach.
Through his role, he has helped develop a full sustainability strategy for Nestlé UK & Ireland's milk sourcing, aimed at helping dairy farmers reduce their environmental impact and increase the quality and volume of milk supply. He also works across the business to support others in implementing responsible sourcing of coffee, palm oil, sugar, cocoa and other key commodities procured by the business.
He has also established an internal training programme, Farm to Fork, which helps employees add value and drive sustainable sourcing through their own roles.
Richard Wilding OBE, professor at Cranfield University school of management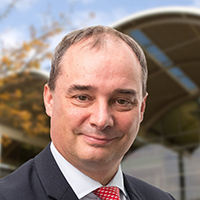 As chair (full professor) in supply chain strategy at the Centre for Logistics and Supply Chain Management, Cranfield School of Management U.K., past chairman of the Chartered Institute of Logistics & Transport UK and director / non executive director at organisations including Leidos Supply Ltd., Richard is described by the BBC as "one of the worlds leading experts in logistics & supply chain management".
Richard works with European and international companies on logistics and supply chain projects in all sectors including pharmaceutical, retail, automotive, high technology, food drink, professional services. He is a highly acclaimed presenter and regularly speaks at industrial conferences and international lecture tours.
Richard's special areas of interest include the creation of collaborative business environments, reducing supply chain risk, time compression & techniques for aligning supply chains to maximise customer value and reduce cost.
Host
Anne Godfrey, CEO at GS1 UK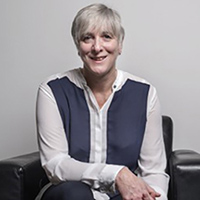 Anne joined GS1 UK in August 2020. She specialises in change management within the not-for-profit space and has a proven track record of delivering challenging targets while harnessing the skills, knowledge and passion of members, staff and external stakeholders.
Previously, Anne has held leadership roles across a number of membership organisations, including time as CEO at both the Chartered Institute of Environmental Health (CIEH) and Chartered Institute of Marketing (CIM). Anne was also director of commercial and membership services at the Law Society, and commercial and marketing director at the Confederation of British Industry.
Anne's earlier career in academic and professional publishing included senior sales, marketing and product development roles for publishers such as Prentice Hall and Thomson Reuters. She has a first-class honours degree from Glasgow University and a postgraduate diploma in law from Nottingham Law School.