RK Test Natasha's Law will save lives but increase data demands
New legislation will require a full ingredients list on pre-packaged food labels by summer 2021
After the death of Natasha Ednan-Laprouse from a severe allergic reaction in 2016, her family and allergen-awareness activists started a campaign for more rigorous details about what goes into our food.

The result is Natasha's Law, which will mandate that all food businesses provide a full list of all the ingredients contained in pre-packaged foods by 2021.

Whether you are a retailer, online store or high-street food outlet, accurate product information is vital in today's consumer environment. Whether it is to prevent allergic reactions, suit lifestyles choices or fulfil religious obligations, consumers are demanding to know the exact constituents of their food.

Food labelling on products has markedly improved over recent years, as manufacturers ensure that back-of-pack information is a more accurate reflection of what the product is made up of.

But take the fact that almost half of all British households have at least one member that suffers from an allergy or intolerance, that 77 per cent of Muslim consumers want to see halal certification on food packaging and 3.5m Britons now follow a vegan diet, and it is plain to see the complex data challenge.

Retailers may have to access information from thousands of manufacturers and tens of thousands of products every day, and manufacturers may already have to fill out multiple new-line forms for every product they produce. Some industry organisations worry that smaller companies may be unable to cope with the data challenge that Natasha's Law will entail.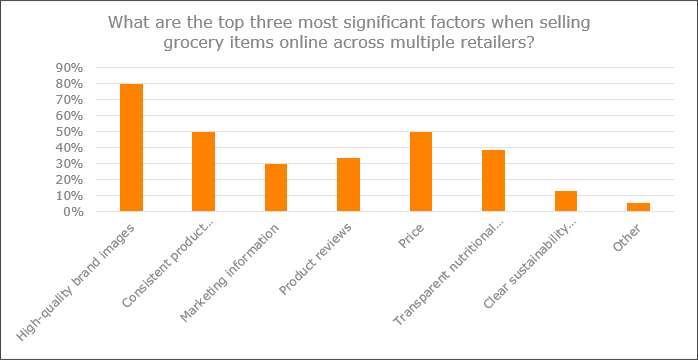 At GS1 UK, our global standards have enabled the retail industry to use one language to seamlessly identify, capture and share product data for almost half a century. This is why we have been supporting the grocery sector to work together on solving the problem of increasing amounts of product information flowing between retailers, manufacturers and shoppers.

Working with members of the grocery community, we facilitated the creation of an industry-led solution, productDNA. It is an easy-to-use platform where information can be inputted and shared using a common language for product data, greatly simplifying the process of aggregating and listing the ingredients of food items.