Why is location management important for suppliers?
Access all of the delivery points for your trusts in one central trusted registry.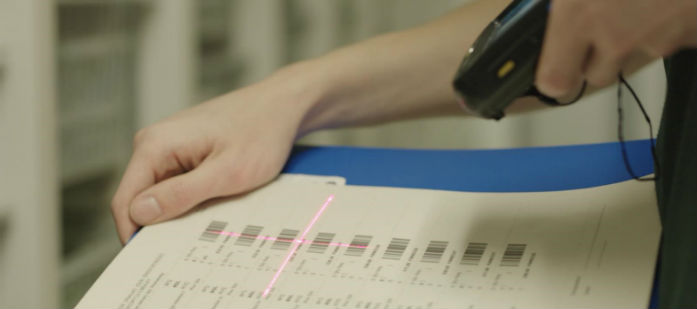 At any given time, the hundreds of stakeholders involved in the supply chain process need to have timely access to the necessary order information to prevent delays to the delivery of vital resources.
Managing this information effectively is important for trusts as they begin to submit electronic orders via PEPPOL. They want to know that their orders will be delivered to the right place, at the right time, every time. By centrally managing these GLNs, each of the trusts you work with can rest assured that deliveries are in-stock and accessible whenever and wherever they are needed, ultimately preventing critical delays to patient care.
For you, this reduces the likelihood of missing deliveries and ensures that the trust has accurate information for billing.
More supplier specific information on GS1 standards and the eProcurement strategy is available here.
What is LocationManager and how does it work?
LocationManager is an online service that enables you and the trusts you work with, to store, share and manage your GLNs in an accurate, timely and consistent way. It provides an easy, cost-effective method of locating a GLN, or set of GLNs for each trust you supply to.

Every time there's a change to any trust information, you will be automatically informed. And, any changes you make to your location information will be readily available to the trusts, without you having to inform them all individually.
The benefits of LocationManager
Single point of access to location information
Access to up-to-date supplier information
Physical locations can be identified in seconds
Certainty of shipping and billing to the right location
Fewer invoice queries
Saves time
All acute trusts, and their suppliers (including distributors and brand owners/legal manufacturers), will need to use LocationManager as one of the requirements highlighted in GS1 UK and NHS Digital five-year partnership agreement.

If you're not already a member of GS1, you'll need to join before you can subscribe to LocationManager.
What to do next and how to subscribe
Once you are a GS1 member, you can subscribe to LocationManager. Like GS1 UK membership, the annual subscription fee is based on turnover.
Annual subscription to LocationManager
| | |
| --- | --- |
| Annual turnover | For suppliers |
| up to £0.50m | £50 |
| £0.5m to £1m | £75 |
| £1m to £10m | £110 |
| £10m to £50m | £160 |
| £50m to £100m | £650 |
| £100m to £250m | £900 |
| £250m to £500m | £1,200 |
| £500m to £1bn | £1,500 |
| Over £1bn | £1,900 |
All prices exclude VAT and are in addition to your GS1 membership fees
All you need to do next is complete and return the application form below to get started.
Application form for suppliers
Once we've received and processed your application, we'll be in touch to confirm payment. We'll then email you a link to activate your account – this is normally the next working day.
Contact us
For further information and to return your completed forms, please contact us at locationmanager@gs1uk.org